With over 19.5 million residents, New York is the fourth most populous state in the country. So many people live there that it is a surprise that the overall rate of drug use is higher than the national average.
Overdose fatalities in New York, due to drug use, have been increasing for many years and continue to present a threat to public health.
Rates of Fatal Overdose
Since 2013, overdose death rates have steadily climbed across New York.

In 2013, the state witnessed 2,186 fatal drug overdoses, which increased to 2,256 deaths in 2014 and 2,726 deaths in 2015. These deaths reflect a rate of 12.1 fatal overdoses per 100,000 people.

While opioid drug abuse is one of the primary concerns of substance abuse in New York, as it is across the country, these numbers reflect fatal overdoses related to any type of drug use.
Commonly Misused Drugs
Hospitalizations and drug-related deaths are caused by many different types of drugs in New York.

According to data provided by the City of New York, thousands of people die from unintentional drug poisonings every year.

The following drugs and rate in which they have contributed to fatal overdoses most commonly observed in New York in 2013:
Alcohol at 43 percent
Benzodiazepines at 38 percent
Cocaine at 46 percent
Opioids at 77 percent
Many people have multiple drugs in their system when they overdose, so the categories do not add up to 100 percent.
Within the category of opioids, 54 percent of fatal overdoses were related to heroin use, 21 percent to methadone, and 28 percent to opioid analgesics.

Alcohol and prescription drugs are among the most frequently abused drugs across the state, often because they are legal substances with a perceived element of safety to them. Recreational drug users report preferring prescription drugs over illicit drugs because their production is regulated, and they are not likely to be laced with dangerous illegal substances that often lead to unintentional overdoses.
The Opioid Overdose Epidemic in New York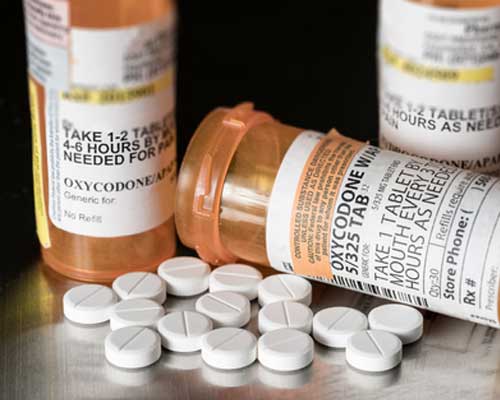 The opioid overdose epidemic in New York reflects a similar trend of opioid-related overdoses as what have been observed across the country.
Prescription and illicit opioid use has been causing fatal overdoses in the state since at least 1999 when the US Centers for Disease Control and Prevention (CDC) first started tracking such data. Ever since then, there has been an overall steady increase in the rate of opioid-related overdose deaths in New York and across the United States.
The rate of fatal overdoses in New York remained consistently below the national average until about 2012. At this time, the rate of opioid-related overdoses in New York equaled the national average.

Since 2015, New York has seen a higher rate of fatal overdoses than the national average. As of 2016, the rate of opioid-related overdose deaths in New York was 15.1 deaths per 100,000 people compared to the national rate of 13.3 deaths per 100,000 people.
From 2006 to 2009, the rate of opioid-related overdoses in New York stabilized, sparking hope that the epidemic across the state may be slowing down. Something changed in 2010, however, when overdose death rates suddenly started to climb again.

Since 2009, the number of deaths due to prescription opioids has doubled to 1,100 fatal overdoses per year. Between 2012 and 2016, heroin-related deaths more than doubled, and synthetic opioid-related deaths increased tenfold.
Fentanyl Use in New York
The spike of fatal opioid overdoses in New York in recent years has been directly linked to an increase in fentanyl use.
Fentanyl, a synthetic opioid that is vastly stronger than morphine, has grown in popularity in recent years due to the heroin-like euphoric high it can produce; very little fentanyl needs to be consumed to achieve such a high because it is so potent.
In addition to taking fentanyl on its own, fentanyl is frequently consumed with other substances. Illicit drug manufacturers lace many other drugs, such as heroin, cocaine, and counterfeit prescription pills, with fentanyl to stretch their product, make it more powerful, and increase their profits.
The greatest spike in opioid-related overdoses is due to substances laced with fentanyl, often unknown to the user. Doses as small as a couple milligrams can mean the difference between life or death when taking fentanyl. The risk of experiencing a fatal overdose increases exponentially when it is mixed with other drugs.
The New York State Office of Alcoholism and Substance Abuse Services warns about the dangers of fentanyl and fentanyl analogs. While 30 mg of heroin can be fatal, it only takes 3 mg of fentanyl to cause a fatal overdose in some people.

In recent years, officials in New York have found many different types of illicit drugs, including heroin, other opioids, methamphetamine, and cocaine, that were laced with fentanyl. Overdose deaths caused by synthetic opioids, most of which fentanyl are responsible for, increased 135 percent in 2018 alone.
Youth Substance Use in New York
According to a report prepared by the Substance Abuse and Mental Health Services Administration (SAMHSA), the rate of substance use among youth (ages 12 to 17) in New York is similar to the rate across the United States, though some slight variations exist. Rates of marijuana, cigarette, and alcohol use were all investigated.
In 2014 to 2015, the following percentages of youth in New York reported using substances in the past month:
Marijuana: 7.6 percent compared to 7.2 percent of youth nationally
Cigarettes: 4.1 percent compared to 4.5 percent of youth nationally
Alcohol: 12.6 percent compared to 10.6 percent of youth nationally
Between 2011 and 2015, 11.8 percent of youth in New York used alcohol for the first time, 5.1 percent of youth used marijuana for the first time, and three percent of youth used cigarettes for the first time.

Overall, rates of youth substance use in New York and nationally have slowly declined over the last few years. The percentage of drug use in all categories was lower in 2014 to 2015 than 2011 to 2012.
How New York Compares to the Rest of the Country
Overall, substance use in New York is comparable to or slightly higher than national averages.
The percentage of adults struggling with an alcohol use disorder in New York was nearly equivalent to the national average: 6.4 percent of adults in New York and 6.1 percent of adults nationally. In past years, however, the percentage of people with alcohol use disorders in New York has equaled the national average or been within one-tenth of a percent above or below the national average.
New York State's Opioid Overdose Prevention Program
In response to the increasing rates of drug overdoses, most of which are related to opioid misuse, throughout the state of New York, New York State's Opioid Overdose Prevention Program was established in 2006.

The program aims to expand access to the emergency medication naloxone, which can reverse the effects of an opioid overdose. If administered in time, naloxone can prevent an overdose from becoming fatal and stabilize the victim until further medical help arrives.
An April 2006 law took effect in New York state making it legal for non-medical responders to administer naloxone to someone experiencing an opioid overdose. This means that friends or family members of an individual at risk for an opioid overdose can keep a supply of naloxone at home to administer in case of an emergency.
The Naloxone Co-payment Assistance Program (N-CAP)
Collection of opioid-related data in New York state
Stocking over 2,000 pharmacies across the state with naloxone
Receiving updated data briefs of naloxone use by law enforcement
An opioid overdose program directory
Opioid overdose training
Opioid resources for specific settings, including pharmacies, schools, law enforcement agencies, basic life support agencies, fire departments, and libraries
Workshops on administering naloxone
While the emergency administration of naloxone does not address the root of substance abuse that is driving the opioid overdose epidemic, it can play a significant role in slowing the trend of fatal overdoses.

As more and more cases of fatal overdoses are being linked to the unintentional consumption of dangerous substances, such as fentanyl, naloxone is an effective form of short-term intervention that has already saved thousands of lives in New York and across the country.
Addiction Treatment in New York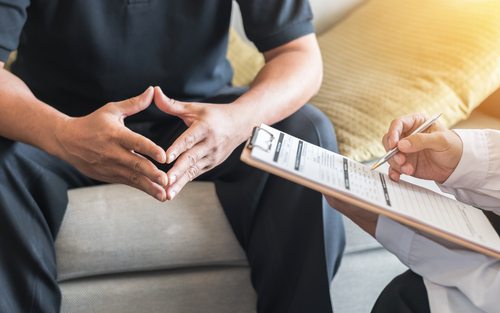 According to data collected by SAMHSA, many people seeking treatment for substance use disorders in New York are receiving treatment for multiple addictions.

In 2015, 48.9 percent of people enrolled in an addiction treatment program was being treated for both a drug and alcohol use disorder, while 37.8 percent of people sought treatment for a drug problem only, and 13.3 percent of people received treatment for an alcohol problem only.
Data was also collected on the number of individuals enrolled in opioid treatment programs.
In 2011, over 37,700 people received medication-assisted therapy with methadone. This number decreased to just over 35,500 people receiving methadone treatment in 2015. The number of people receiving buprenorphine treatment, however, increased from 3,343 people in 2011 to 6,394 people in 2015.
This addiction treatment trend could be an indicator of people using expanded treatment services that were made available in response to the opioid overdose epidemic.
Addiction Treatment Resources
If you are interested in accessing addiction treatment services in New York, there are many resources to assist you in your search. Specialized services are available throughout the state offering treatment for:
Co-occurring addictions and mental health disorders
Those who are deaf or hard of hearing
Parents and their children
Spanish-speaking clients
People with traumatic brain injuries
Problems with gambling
Heroin and opioid use disorders
In addition to searching for treatment through the state, SAMHSA offers a free and confidential online Behavioral Health Treatment Services Locator. This online service is a great resource for people seeking information about treatment facilities throughout the United States for any combination of substance abuse and mental health problems.
If you prefer to speak with someone about your situation, SAMHSA offers a free National Helpline (1-800-662-4357) where trained responders can provide treatment information and referrals for individuals and families in need of mental health and/or substance use disorder prevention and recovery services.
In response to the country-wide opioid overdose epidemic, SAMHSA also established an online Opioid Treatment Program Directory. Anyone looking for treatment for an opioid use disorder can search the directory to find opioid treatment programs available in their state.
Reach Out for Help Today
No matter what type of treatment services you may require, there is a program out there that is able to meet your needs and get you on the path to recovery.

Begin by searching through any one of SAMHSA's treatment resources or by speaking with your health care provider to get individualized recommendations for the best type of addiction treatment for you.