There are many barriers that someone may encounter when seeking help for an addiction to drugs or alcohol, but the cost of addiction treatment is one barrier that can make addiction recovery seem almost impossible.
However, this doesn't have to be the case, and there are many different options available to help deal with the potential costs of rehabilitation.
Because of the Affordable Care Act (ACA) recognizing that addiction is a chronic illness that requires specialized treatment, private insurance will include coverage for at least some form of addiction treatment.  
Even without insurance, there are different avenues of financial aid and support that can make treatment possible. Addiction treatment should never be out of reach, especially because of financial problems, and it does not have to be if you know where to look for help.
The Cost of Addiction Treatment: Breaking It Down
Before attempting to defray the cost of addiction treatment, it is important to understand how different treatments can affect costs and coverage in the first place. Many people are unaware of how price correlates to treatment, so having a breakdown can be useful.
It's also important to know that when you attempt to get an estimate on the cost of addiction treatment, it is usually going to be very general, as each person's needs are going to be a bit different.
To get a more accurate picture of what the cost of your addiction recovery treatment will be, you need to have an idea of the following:
Getting inpatient or outpatient treatment
Needing Medication-Assisted Treatment (MAT)
The length of your treatment
Needing dual-diagnosis treatment
If you will be treated at a hospital
If you will be treated at a government-funded facility
If you will be treated at a private facility
What level of amenities are provided
If you need post-treatment recovery services
Depending on the needs of a given individual, there can be fairly significant differences in the cost. Someone who requires long-term residential treatment with MAT is going to be facing higher charges than someone with a less severe substance use disorder who needs only minimal support from an outpatient clinic.
Treatment facility and duration length are two of the bigger factors in play when determining costs, but they also are significant when it comes to someone's recovery.
A private addiction recovery facility is going to be more expensive and potentially less likely to be fully covered by someone's insurance policy, but it also will be able to provide a broader range of specialized treatment options, a higher level of individualized care, and more comfortable amenities.
Similarly, not all insurance plans will provide coverage for someone's entire length of stay, and the amount of time they will cover and vary from one insurance to another. However, according to the National Institute on Drug Abuse (NIDA), effective addiction treatment length has been proven by research to be at least 90 days. If the duration is less than that, and there is a strong chance of relapse, this likely would result in more time spent in treatment.
What Does My Addiction Treatment Insurance Cover?
As previously mentioned, the specifics on what your insurance covers when it comes to addiction treatment will vary based on a given individual's insurance policy. Typically, however, you will most likely be eligible for coverage for the following services:
Medical detoxification
Inpatient, outpatient or residential (in-network care)
Co-occurring disorders or mental health disorders
Post-treatment counseling and services
However, coverage eligibility is much less likely if:
The facility is out-of-network
The facility is located out-of-state
Services are mainly holistic or nontraditional
Facility uses medications not generally covered
If you are not sure what is or isn't covered under your insurance plan, it is recommended that you speak with your insurance provider to find out, as well as get answers to questions like:
Do I need a referral from my primary care physician?
Am I required to have any copayments ready?
Will expenses apply to my deductible?
Can I Afford Addiction Treatment Without Insurance?
If you do not have private insurance or a public plan through the ACA, there are still options available to you that can cut down the cost of addiction treatment. If you are a veteran, in most cases the complete cost is covered by the completely covered by the U.S. Department of Veterans Affairs.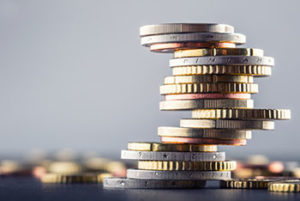 Medicaid and Medicare are also possible options. Medicare is a federal program that provides coverage to those who either have a major disability, are 65 years of age or older or both, no matter their income. So those with Medicare are typically covered for the full continuum of addiction recovery services.
Medicaid is a federal and state program that can provide coverage to those of low income, but both addiction treatment coverage and eligibility are going to differ from state to state. You also may be eligible for certain government-funded scholarships or grants that can be used to cover the costs.
In many cases, treatment centers will work with you to create a custom payment plan, as well as offer a sliding scale of costs depending on your income level and what you can afford.
This can be helpful even if you do have insurance but need help bridging the gap between what your policy will cover and what you must pay out of pocket.
Finally, while perhaps unappealing to some, there are the options of taking out a loan to finance treatment as well as asking for financial help from family and friends. And while the latter can be hard on someone's pride, getting help is more important, and chances are, the people you care about will both want you to see you recover and live a better life and be willing to help make that a reality