Choosing the Right Drug Rehab for You
Detox, Outpatient and Residential Services in NJ, PA & MA
When it comes to needing help for a drug or alcohol addiction, just any ol' treatment program will not do. There may be a drug rehab clinic around the corner, but that doesn't mean it's the best option for the one who needs treatment. Or, you may go through your insurance and jump at their first recommendation without looking into the rehab company further.
Also, you could shell out everything you have and pay top dollar for a luxury rehab program at an upscale destination, but it may not have the right treatment services and just may not be the best fit for the aspiring recovered addict.
When Should Medical Staff Be Involved?
When you first enter addiction treatment, you'll go through an intake and assessment process that's designed to determine your needs in treatment. If you are likely to go through acute withdrawal symptoms or if you present to treatment while intoxicated, you might go through medical detox. This represents the highest level of care in addiction treatment, and it involves 24 hours of medical care.
In detox, medical professionals will be directly involved in your recovery. Medical detox involves medically managed treatment, which means trained staff will be involved in medical treatment, including the prescribing or adjustment of medications. Medical detox can also serve people who have other medical conditions or complications that aren't directly related to withdrawal symptoms.
Once you complete detox, or if your intake team determines that you don't need medical detox, you might go through inpatient or residential treatment.
In inpatient treatment, you may have access to 24-hour medically monitored treatment. That may sound similar to medical detox, but there is an important distinction. Medical monitoring involves services headed by medical professionals and clinicians with the goal of maintaining medical stability.
At this level of care, you may no longer need intensive medical treatment, but the medical staff will be available at all hours to address any complications.
As you progress in inpatient and residential treatment, you may move to clinically managed care. This refers to a lower level of care in which clinicians are directly involved in your treatment 24-7. There may be medical staff onsite at all times, but they may not have direct involvement in treatment at all times.
Inpatient and Outpatient Recovery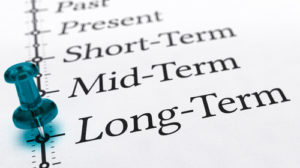 Addiction treatment is broken into two major categories: inpatient and outpatient treatment.
Inpatient treatment involves 24 hours of care seven days a week. You will also live in the facility you are attending or in a residence provided by the facility. In higher levels of care, like medical detox, you'll attend treatment in a hospital-like setting where your condition and medical stability are monitored at all times. You may also have direct contact with medical professionals 24 hours a day.
As you progress, you may move on to a residence that is more like apartments where you can live and attend treatment during the day.
Inpatient treatment is for you if you have medical or psychological needs that make it potentially dangerous or damaging to your recovery for you to live on your own. This can include withdrawal potential, biomedical conditions that need monitoring and stabilization, or psychological needs that require high-level care.
Outpatient treatment services allow you to live independently while you attend treatment during the day. The highest level of outpatient treatment is partial hospitalization, which involves more than 20 hours of treatment services each week. Intensive outpatient treatment involves more than nine hours of treatment, and standard outpatient treatment involves fewer than nine hours of treatment each week.
How To Choose a Drug Rehab
Asking the Right Questions
When you're flipping through brochures or searching online for the right drug rehab program for yourself or a loved one, there are some basic questions you want to ask about the program and the parent company:
Is the company licensed and accredited in the state which it operates?
Does the company offer both residential and outpatient treatment options?
If I choose to do residential, are there outpatient services available after graduating from the inpatient program?
Whether graduating from a residential or outpatient program, can clients get continued care services if they still need help?
Is detox available? Does the clinic customize it for each client, or is it one size fits all?
Is the medical staff capable of diagnosing and treating co-occurring disorders?
Does the clinic's staff treat the addiction comprehensively, offering services such as holistic activities, group and individual counseling sessions, and 12-step meetings? Is family therapy an option?
Does the company work with various insurance providers? Or if I want to pay out of pocket, does the company offer financing or flexible, affordable payment options?
When you're looking into Serenity at Summit as the possible home of your addiction treatment program, the answer to the above questions is a resounding YES.
Serenity at Summit is licensed and accredited in both New Jersey and Pennsylvania, with plans to continue expanding into other states. If medically supervised detox for an alcohol or drug dependence is needed, our Union, NJ staff can customize the process to the nature of the addiction.
Afterward, the client can stay at the same facility to begin an inpatient residential program, or they can start receiving services at one of Summit's four conveniently located intensive outpatient centers.
Just give Serenity at Summit Health a call today to talk to a counselor who can discuss treatment options and tailor the right program for you or your loved one. We can also discuss payment options and make sure the venture works with your budget. If somebody needs help with overcoming addiction, we're committed to quickly making sure they can get the affordable care they need before the problem gets worse.